BANDS
Buddy System plays dance music with heart, seemingly bottomless energy, and a deep groove. Noah VanNorstrand (fiddle, foot percussion) and Julie Vallimont (piano, jawharp) are known for their creativity, big sound, tight arrangements, and connection with the dancers. They use their duo to its full potential: Noah's fiddle and foot percussion powerhouse drives the band, matched by Julie's rich, nuanced, versatile piano playing.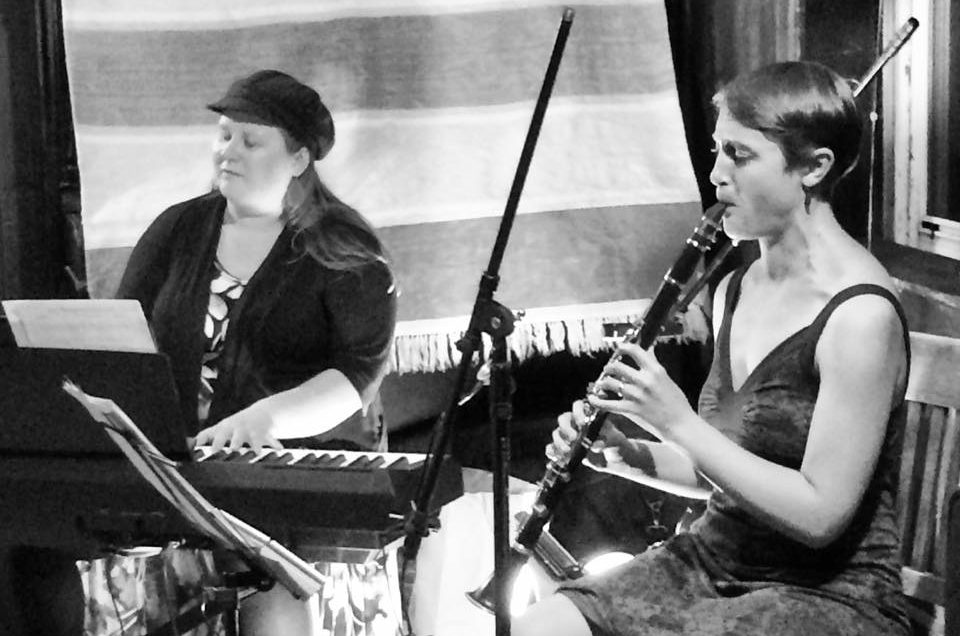 JULIE VALLIMONT and ANNA PATTON
Julie and Anna often play together as a duo. Watch for a future collaboration featuring music and art in intimate, beautiful performances.
DISCOGRAPHY
PHOTO GALLERY